About Twins Roofing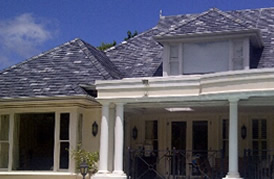 With more than 23 years of experience, Twins Roofing is the one of Cape Town's best Roofing and Waterproofing Companies! We care about our clients, more importantly; we take pride in what we do!
We provide a top quality service! Our strong "reputation for excellence" in the roofing industry is a result of our expertise and the products we use. We have both the skill and the resources necessary to complete every job to your 100% satisfaction.
Whether you need to repair or build a brand new roof, our team of fully trained experts can handle any job or task with skill and precision. Don't waste time and money with inexperienced contractors and poor workmanship; simply contact Twins Roofing if you're looking to build, repair or replace your roof.
Even though we are based in Cape Town, we also take on jobs in surrounding areas.
Our Services
Great prices as well as

excellent service

.

Remodel or New Construction: Build a new roof to your desired spec and design.
Ducting: Waterproof, repair or replace the ductwork in your house or building.
Dampness: Repair leaking roofs, sagging roofs, ceilings or flashings. Repair leaks or seepage to avoid rising damp.
Exterior walls: Waterproof parapet or exterior walls to avoid dampness.
Storm Damage & Leak Repair: Repair cracked or missing tiles on your roof, fix holes in your roof sheeting or replace your roof.

We have held the rating of Class A ITC (Institute of Timber Construction) truss erector for the last 10 years thus confirming that no roof limitations are beyond our reach. We work with all the truss plant systems ie. Mitek, ITS, Tri Plate,etc. Our company is also endorsed installers of the major metal sheet suppliers.

Don't waste time and money with inexperienced contractors or unstable roofing repairs in Cape Town. Rather go to the best; and build, repair or waterproof, clean or paint your roof with quality. Request a quote from us today and we'll save you money on your roofing requirements.